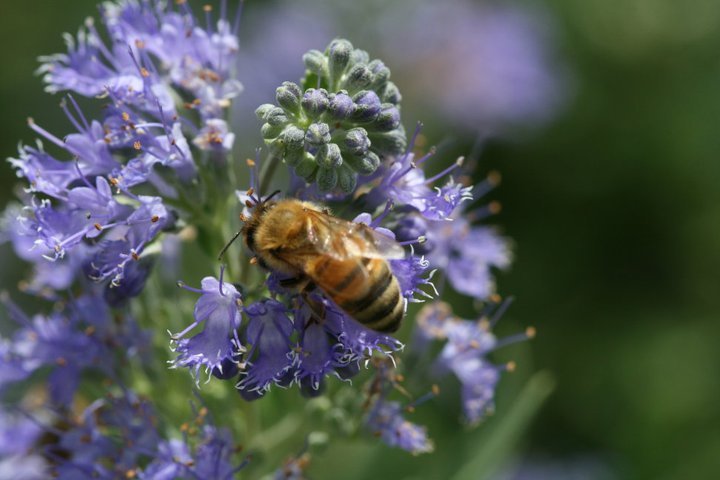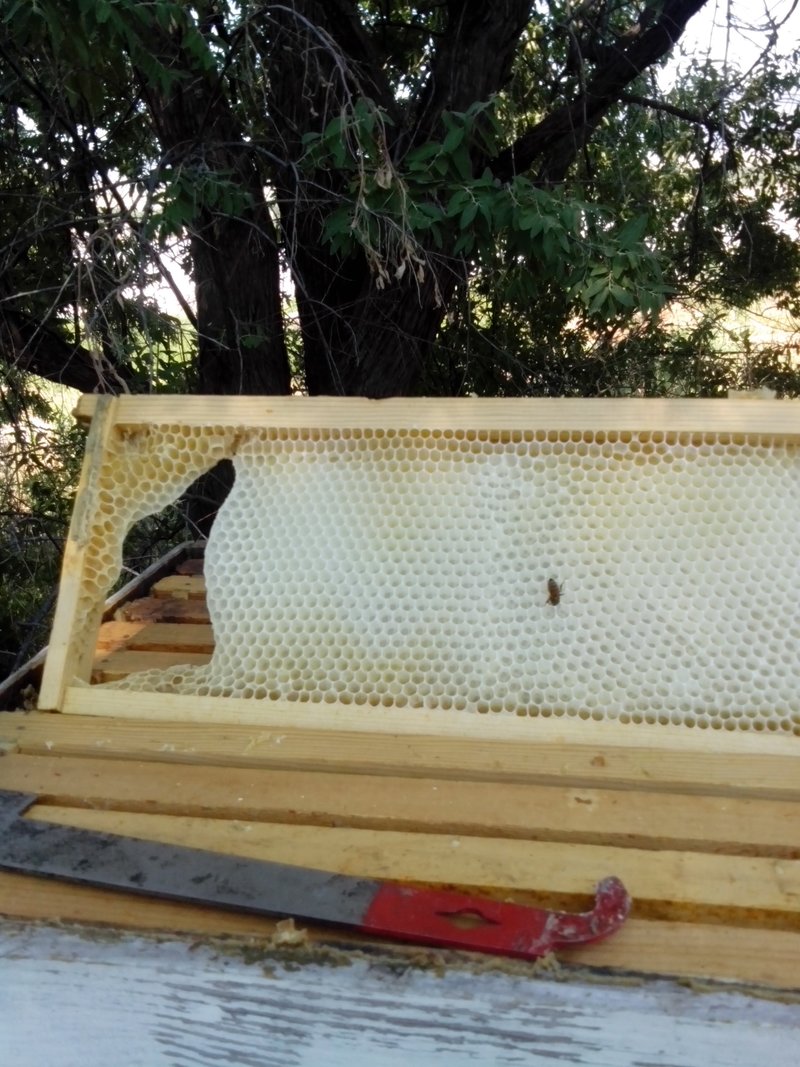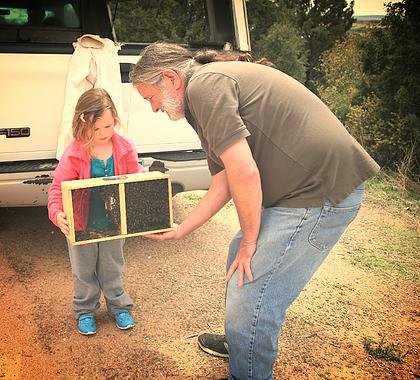 The Honey Cottage
There are two parts to the unique story of Frank, Crystal and Honey Kissed Skincare.
In 1995, the original company – CloudDreamer Soaps – began with a dream and the need to help Frank's son Matthew, who had severe allergies and was taking far too many prescriptions for a six-year-old. There had to be a better way to help.
Learning about raw honey was the first break in Matt's care, and a beekeeper was born in Frank. After a few weeks, Matt's condition improved so much he was off all medications except an inhaler.
Matt still struggled with asthma, and the culprit seemed to be the perfumes in soaps, lotions and shampoos. What to do? Aromatherapy! Frank became accomplished in essential oils and started making soaps for the family. Soon Matthew's asthma was well-controlled.
In 2003, Crystal learned that she was severely allergic to MSG, acids, alcohol and mineral oils , and she was having horrible reactions to the fragrances in commercial body care products. These ingredients caused her skin to rash, crack open and bleed , so she tried the handmade soaps and the rashes disappeared.
Crystal re-tested the results against the previous brand and the rash returned. The initial results were remarkable. But she still had hand and scalp issues that she and her doctor could not solve – even experimenting with organic products without success. Organic products contained the acids that caused the skin irritation, and nothing healed her cracked hands. Even the time-tested standby of soaking her hands in Vaseline overnight with mittens on failed repeatedly.
Frank moved on to develop lotions and hair care formulas. He began working on cocoa butter cream, hand and body lotion, and shampoo. Crystal happily tested everything and quickly found relief. After a week her hair and scalp had improved; after two weeks of using the lotion, her hands had healed beautifully.
After many unsuccessful blends in the beginning, the couple learned that the biggest mistake was being too complex with the formulas. K.I.S.S. meant Keep It Simple Silly. Simple was better by sticking to all natural ingredients like raw honey and pure essential oils.
Soon, other friends (those still willing to experiment) remarked that Frank was onto something. They started asking for the products and urging him to sell the soaps, lotions and shampoos. After finding the right suppliers for the base ingredients–Honey Kissed Skincare was born.
It was decided that a skin care company should be run by a man and a woman, to best understand what all customers want and need. Women understand women, and men understand men;"skincare equality" is an important founding principle for HKS. Crystal joined the company and has been sharing this story ever since.
In 2013 the adventure continues, as The Honey Cottage became home for this amazing couple. Not only are they revamping their skincare line, but now they get to talk about what they are most passionate about–honey. They are working hard to bring customers what they want the most; raw, unpasteurized, unfiltered, and straight from the hive honey.
That is not all. They are information packed and ready to help customers learn about honey and the many wonderful ways to use honey. Honey is not just honey; it is a way of life. Frank and Crystal teach customers that honey does not come from a bear at the grocery store, it comes from beekeepers who take time to keep bees.
At The Honey Cottage, they proudly let customers taste test the honey before they purchase any products. Frank and Crystal feel that customers should get what they want and need. They pride themselves on working with beekeepers to learn their practices, so they can inform customers of where the honey comes from.
So you're left with one question: Do you know where your honey comes from? We Do!!.